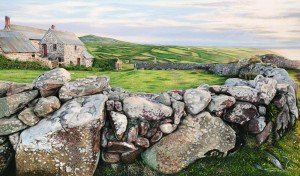 If you don't see something here that you're specifically after, then as with my Pet Portraits I can undertake Landscapes on a commission basis. I do have a large collection of reference images of St. Agnes and its surrounding area as well as from other locations around Cornwall. These you can view on request at our shop or you may have an image that you would like me to work from, if there is a particular area then do let me know as I have some 40'000 images all of which I can't fit onto my ipad to bring to meet you, I think it would have a meltdown ! However it is often the case that specific details are required such as certain views, time of year and other elements that will make the commission very personal, in this case, where possible, I like to visit the location with you and discuss your requirements, if this is not possible we can discuss your requirements and I will then work on taking reference photos for your approval.
Before undertaking the final work I proof the final image/layout with you to make sure we both understand how the final painting will look.
The cost of my commissions falls somewhere in the region of 10-20 % above the standard size originals I sell, the reason for this is that commissions generally require more planning, correspondance and researching to attain the required painting, so this does depend on exactly what you require in terms of content, size etc but does give you an idea. A deposit is required before work is undertaken of at least 50% of the final amount.
I can do a commission at any size you require within the following range so the shape can be adjusted, estimates are for the image size & dependant on content.
 Image size
24 x 34 cm starting from £695.00  
29 x 29 cm starting from £695.00  
24 x 52 cm starting from £895.00  
35 x 61 cm starting £1350
35 x 35 cm starting £1495
64 x 64 cm starting £1985
 35 x 76 cm starting £2500.
Reference tips for Landscape photographs. I work from photographs usually 7x 5″ & quite often larger at A4 in size, in either in digital or non-digital form. For Landscapes, generally I can work from one image ( though I often work from several as a camera is very limited in being able to capture everything in one photograph, compared to the human eye ) if that image is clear enough and encompasses all the elements you require, sometime its useful to just take as many as you can, there may be some elements that you would like included or omitted that aren't in the main reference photo such as extra foliage, subtle light differences etc. If you already have reference available then you can either email, in JPEG form or hard copy by Recorded or special delivery. If you are unsure then please don't hesitate in contacting me.
Being a commission the framing can also be discussed and approved prior to completion if required, as I can provide several framing options including special Ultra-View glass. If you would like to discuss your requirements further then please feel free to contact me on the available numbers and email.
Below is a large Commission completed in December 2020 of Mousehole under the Christmas lights.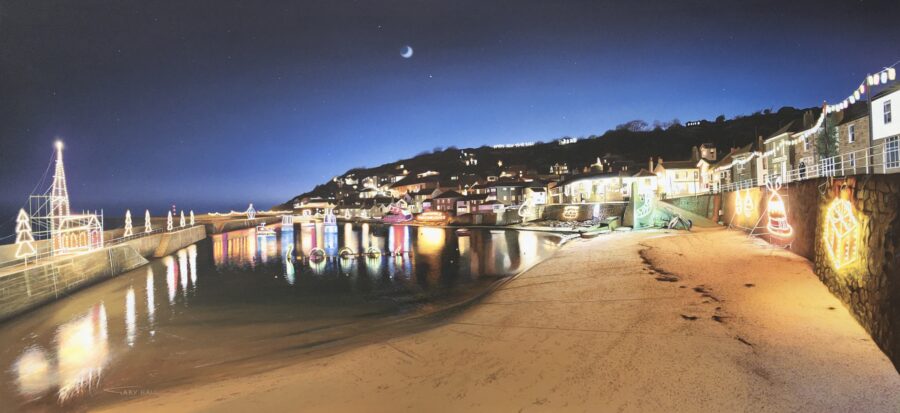 Below is a large Commission of Porthleven.
Below is a Commission of Chapel Porth.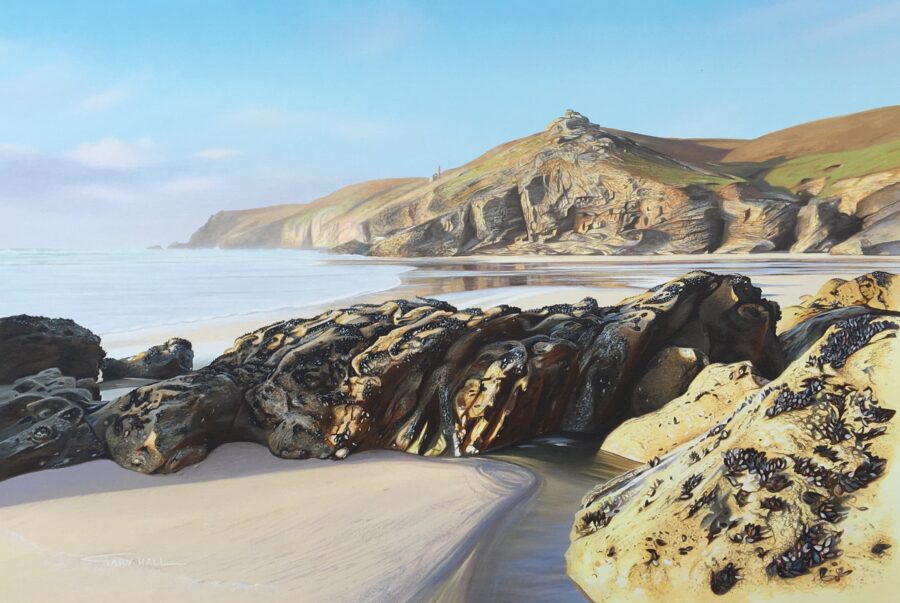 Below is a large bespoke Commission "The Well Fireld, Promised Land" nr St.Agnes.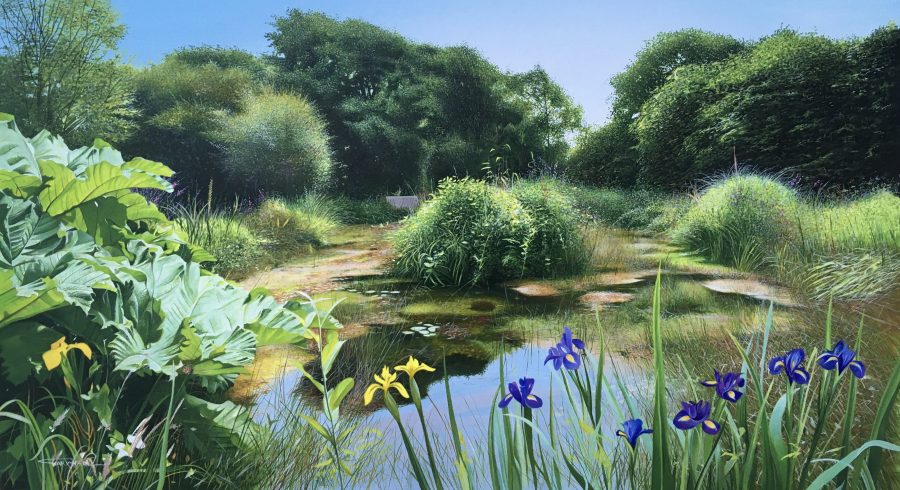 Below is a recent large bespoke sized commission of "Little Fistral Beach, Newquay"