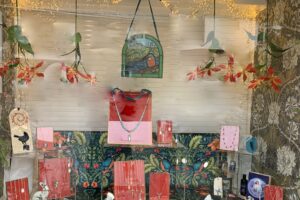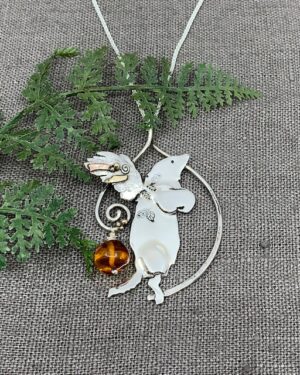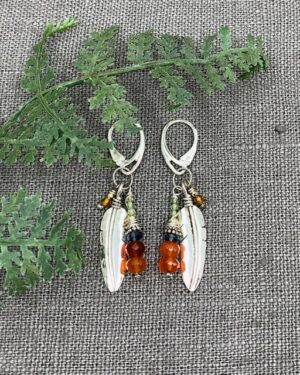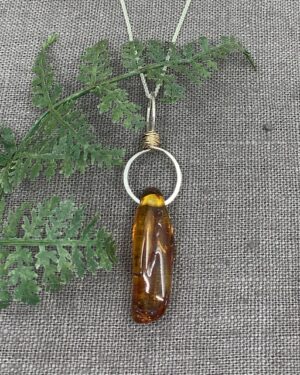 Covid 19 UPDATE:  We ask all who come in to sanitise hands when entering the shop and to put a mask on (one provided if needed) unless medically you cannot safely wear one. This is to protect all of my customers as well as my self as I am in the High Risk group so having to take this extremely seriously. Also only two people or one family Unit can be in our gallery at a time as we are quite a small Cornish building!
Well I have certainly enjoyed a rest as well as some fun time in the studio, not only have I got the Sparrows, Blackbird and Blue Tit to keep me company but we now have a couple of wood mice as well!! they are so tiny and have gorgeous white bibs and tummies! I have been playing with all my new stones as well as some new feather shapes and designs and re-working some of my old designs adding new embellishments xxx. I am very excited as well that we shall be having a couple of new artists joining our little family so I shall update you as soon as their work arrives and along with their work we shall be having a refresh of all the other stock as well. Easter is not to far away and from the 1st of April we shall be opening full time so Tuesdays, Thursdays, Fridays and Saturdays so if you are passing do drop in.
New pieces will be being added So keep an eye here for the new pieces and of course further pictures of the little feathers story. Love and light to you all xxx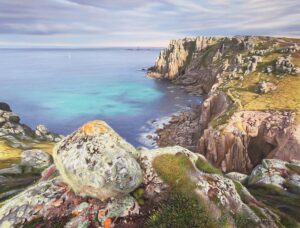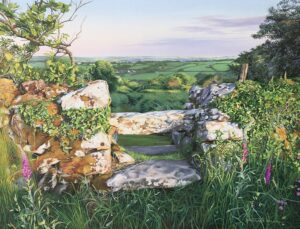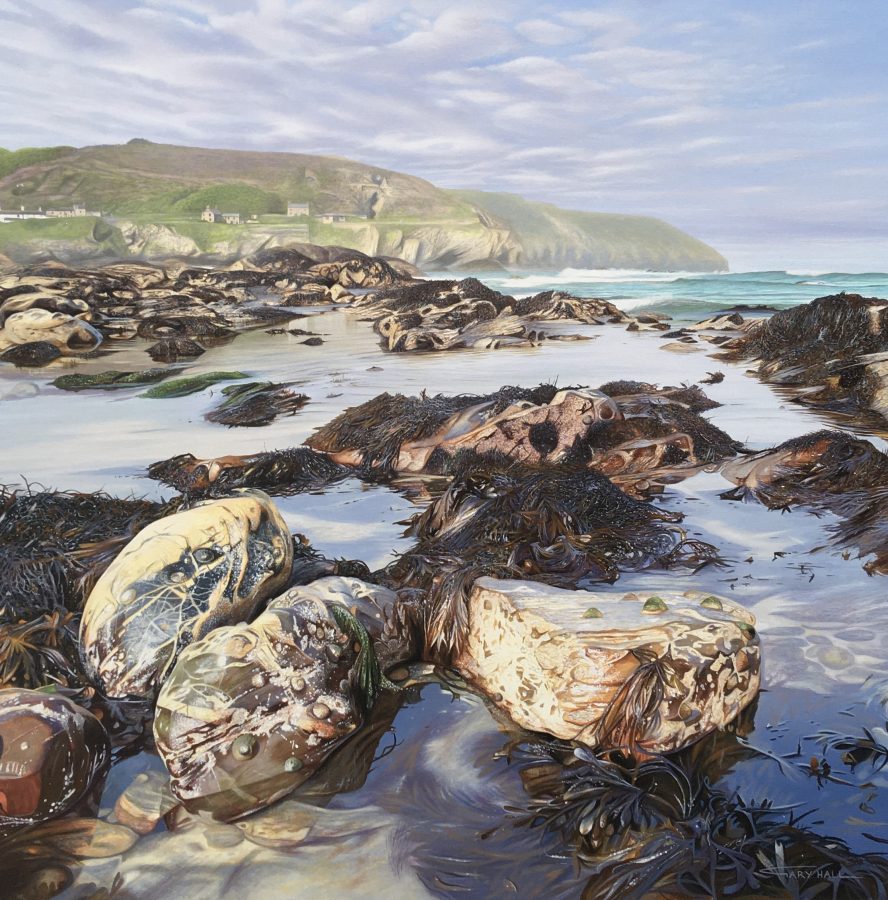 Gary has added a new page, 'New work updates', which can be found in the menu under 'Gary Hall Art', here you will be able to follow Gary's new Paintings as & when they progress at various stages. Gary has now completed his new Painting "Hawthron Bloom, Wicca" & "Low Tide at Moonlight, Mousehole" you can find more info on these Paintings by clicking on the image above or in his Originals section. Recent works also include, "Tidal Retreat, Trevaunance Cove" (also above) "First Light, Zawn Trevilley" & "Last light, towards Bosigran" as well as "Evening retreat, Chapel Porth", "Bluebell Twilight, Stippy Stappy", "Evening Reflections, Chapel Porth" & "Towards Carn Gulver, Porthmeor", you can view them by going to the Originals section for more info. Prints of it will be available once it is back from the printers. Upcoming works will include,Trevauance Cove, St.Agnes Beacon, St.Agnes, West Penwith, Bodmin Moor & Mousehole. You can also follow on Gary's Facebook page "Gary Hall Art" & Instagram @garyhallartist.