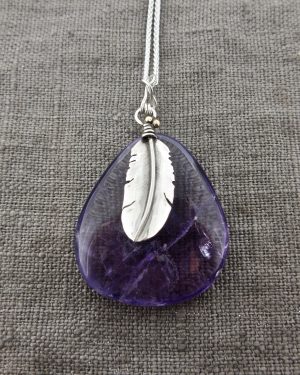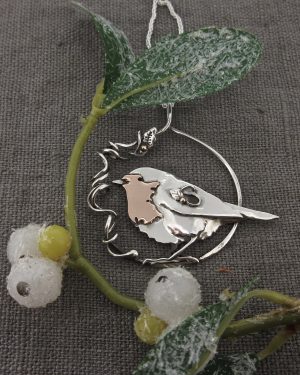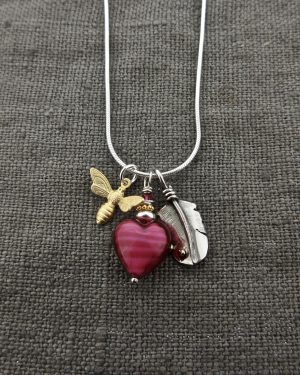 Little Feathers is now getting ready for Christmas. The Christmas window is in and the new jewels are all ready and awaiting their new owners. We have stunning Amethysts, Tourmalines, Pearls, Amazonite, silver and gold as well as other beautiful stones that I have been so lucky to get. Along with all these sparkly things we have our other artists including ceramics from Glastonbury and Derbyshire and glass from Somerset, I just love this time of year having a full gallery and helping you all find that perfect gift xxx
I do now need to tell you some very important dates……..
The 8th December for the last day that I can make many of the Animals and birds, please do contact me soon if you would like me to make any of these, some may be in stock after this date so please do phone.
The 15th December as the last date fro me to make any feather jewellery to order.
The 22nd December is the last posting day for us that will guarantee delivery for Christmas day xxx
And we are open until 3.00 on Christmas Eve but I do hope to see some of you before this date!!!!! xxx
Gary has now completed he's latest new original, "Under a Moonlit Sky, Mousehole Quay", it was a real challenge, more information can be found on his Originals page, as well as his other new works. Gary has been very busy with Commissions this year but hopes for the remainder of the year to complete new works from he's favourite landscape locations including Mousehole, St.Agnes, Chapel Porth, Trevaunance Cove, St Michaels Mount, & Wicca. Gary also has lots of ideas and reference to work from from he's usual range of locations. You can also follow regular weekly updates on Gary's Facebook page "Gary Hall Art".